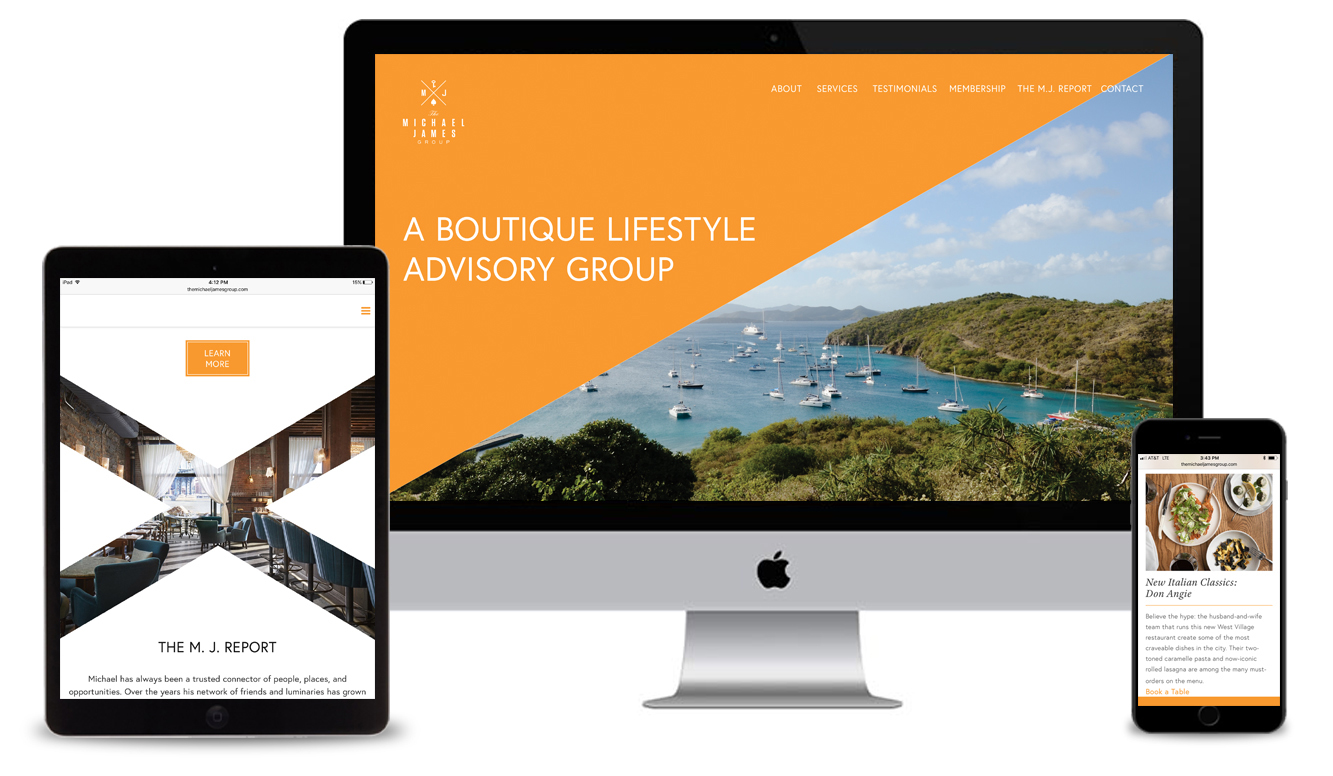 A bespoke advisory resource for those in search of the good life,
The Michael James Group caters to a discerning clientele, providing personalized services for their members worldwide. I was contracted to update their brand positioning, communication materials, and website UI/UX so that they were all reflective of the highly curated world of unique experiences that they provide access to. Working directly with the founder and his team, I developed a comprehensive collection of new style guides and language that would ensure all consumer touch points consistently reflected the lavish lifestyles of their clients while clearly communicating The Michael James Group's value proposition and capabilities.
To ensure that visitors to the website would be quickly informed about what The Michael James Group is and their unique value proposition, I designed a sequence of three screen animations that delivered this information on the landing page. Because TMJG has so many capabilities, we chose to focus on three of their most requested services – travel, entertainment and dining.