Early in the pandemic, seeing broadcast talent reporting from home and showing us a glimpse of their personal interior design style was a novelty. As the weeks wore on so did the idea of watching premium content brought to us from living rooms, basements and second bedrooms. The challenge presented to Le Beau by Fox Sports was straight forward – create an "at-home" set design for their First Things First hosts that reflects the show's DNA and creates a sense of depth while ensuring that it can be staged in the relatively small rooms their show hosts are relegated to.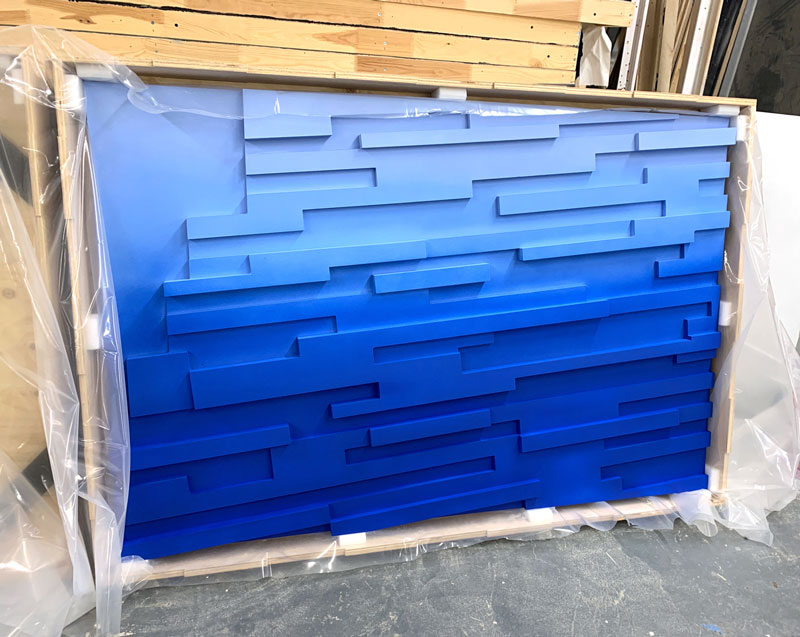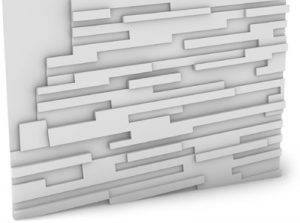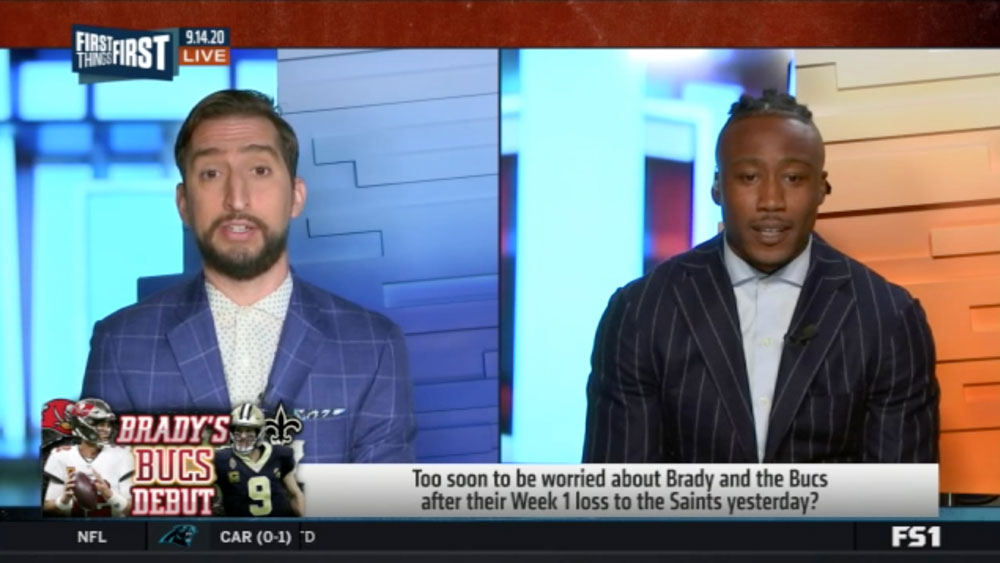 The solution we delivered combined the fabrication of a small wall angled in front of a digital screen, creating a perceived sense of depth with the wall and a customizable digital image behind it. Each of the four walls were custom designed, CNC machined, then hand assembled and painted with a gradient incorporating some of the brand colors. Working with our talented fabrication partners at The Factory, we were able to deliver on an accelerated timeline and then guide the installation process virtually in collaboration with the First Things First production teams.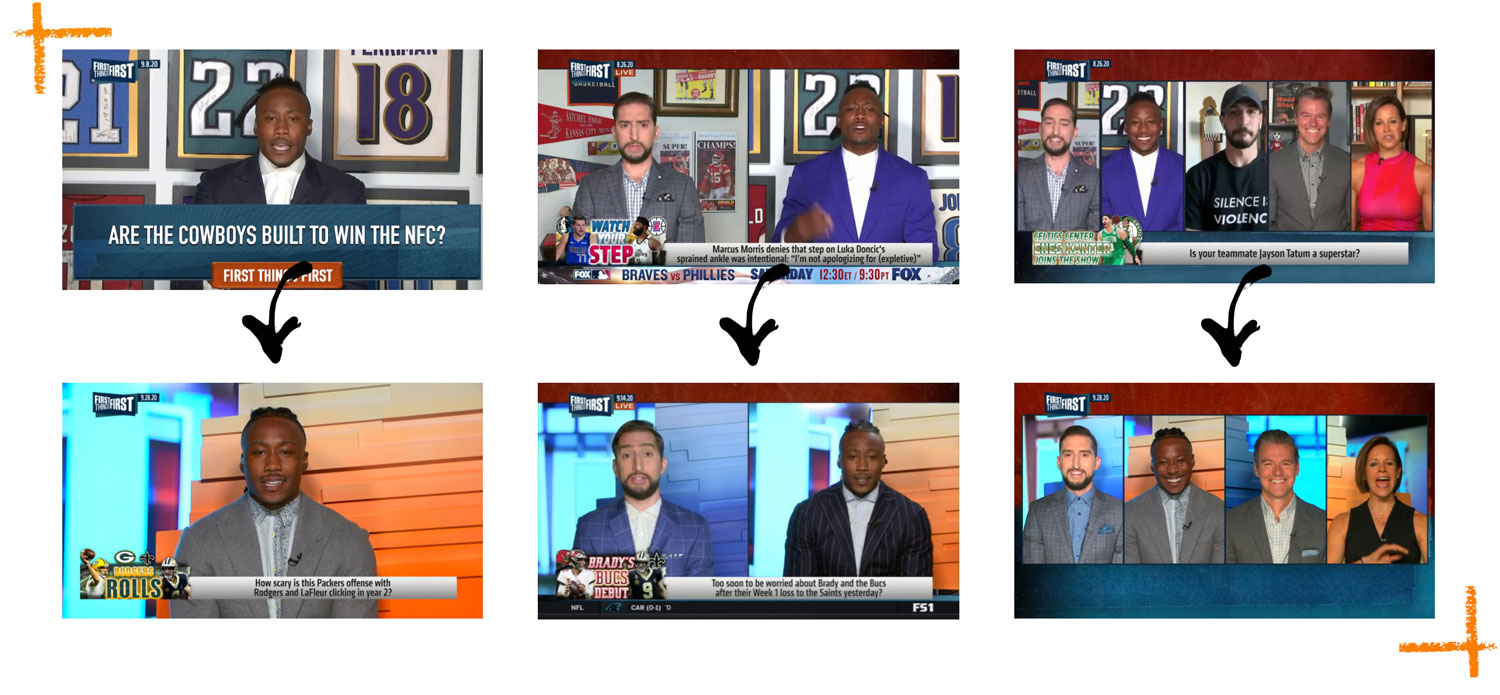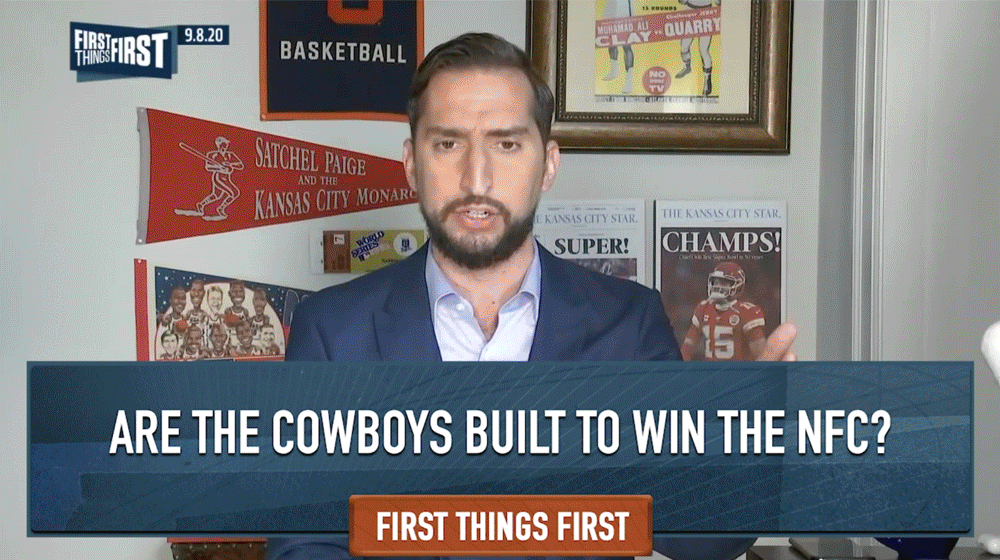 While the new at-home sets translated perfectly for their daily broadcast they also greatly improved the presentation of the First Things First content to all of the other platforms where it's available, including social. Moving forward they now have a clean and contemporary look for the show that is not only on brand but also a much better reflection of the premium content they produce every day.