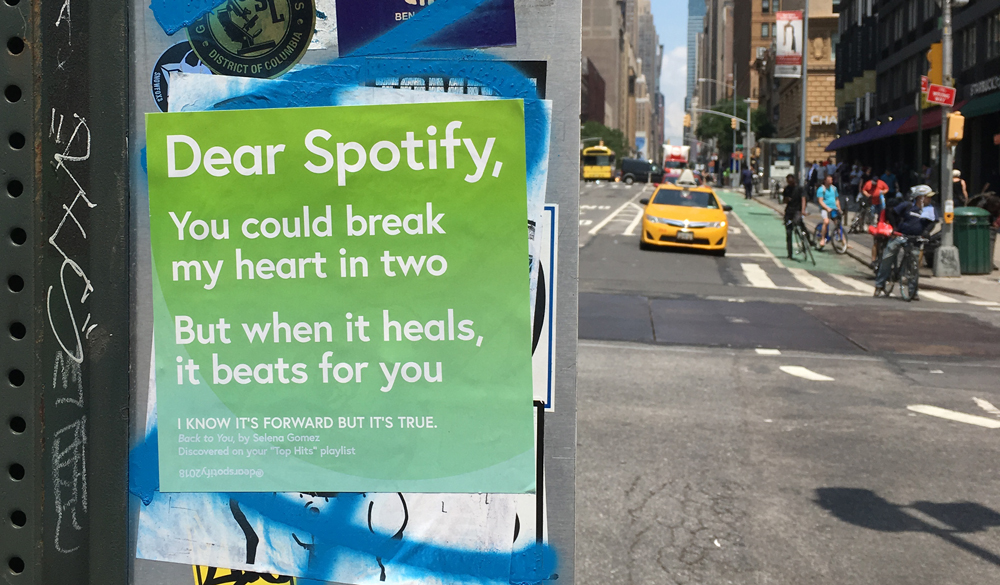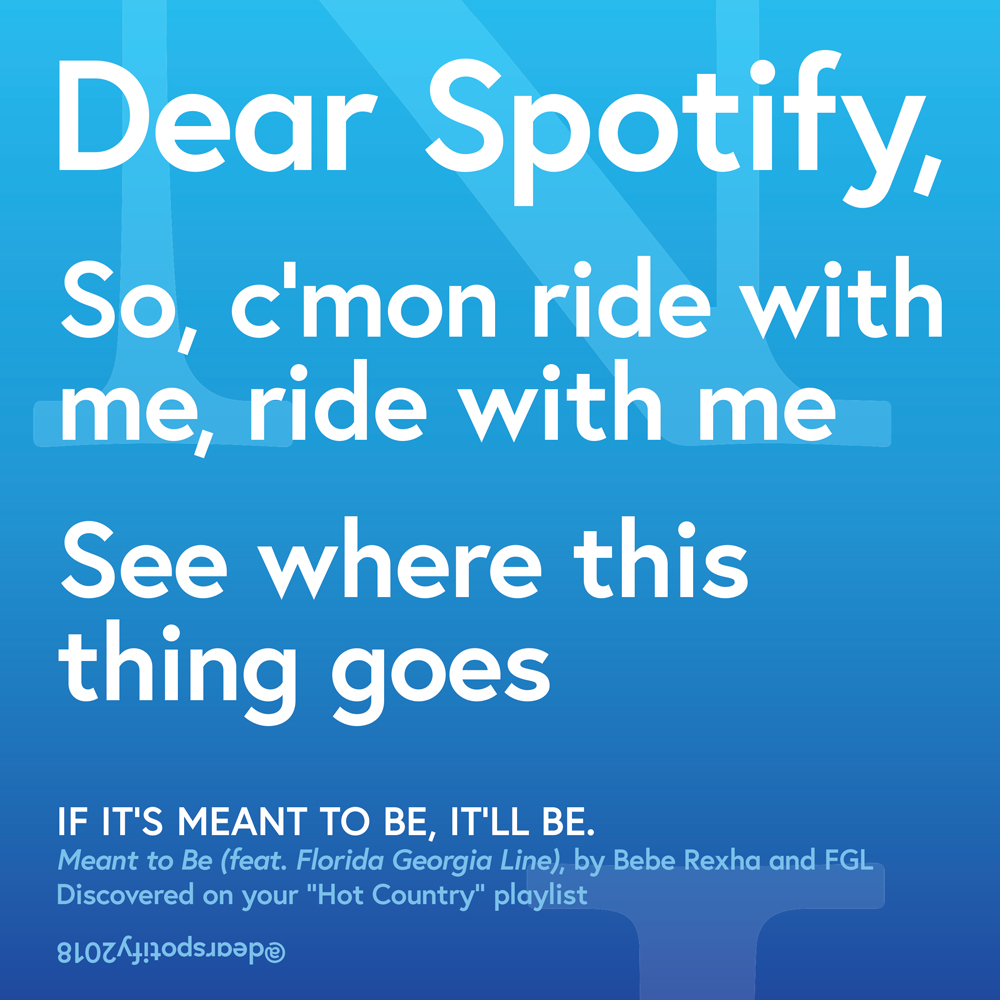 Today's digital application process for employment is far from perfect, often relying heavily on algorithms to scan resumes and cover letters to determine the initial selection of appropriate candidates. As a result, it's extremely challenging to get noticed by internal recruiters at brands who receive thousands of applications every year.
In an effort to cut through the clutter and get noticed by both the recruiters and employees at Spotify, I created this "Love Letters to Spotify" campaign, featuring lyrics from songs discovered on their curated playlists. Over the course of one week I posted the creative in the surrounding areas of their New York offices and on an Instagram account created for this campaign, ensuring the guerrilla media had a digital compliment offering more context about my intention.
To add another layer of visual and conceptual depth to the campaign there was a secondary message hidden behind the featured lyrics which was revealed in full once the final post had been pushed live. By  rotating a smart phone 180 degrees when viewing the Instagram profile the subtle letters spelled out, "I WANT U 2 WANT ME", which is an abbreviated presentation of the famous Cheap Trick lyrics, a bit of a cheap, or playful, trick, and also my final message to Spotify.
The graphic nature of the large, semi-transparent serif typography used in the background provided some needed texture to the designs while also offering a clue that there was more to this campaign. The non-repeating gradient made for bright creative that would help the posters pop on city streets and simultaneously indicate that the designs were never repeating, but instead new every day.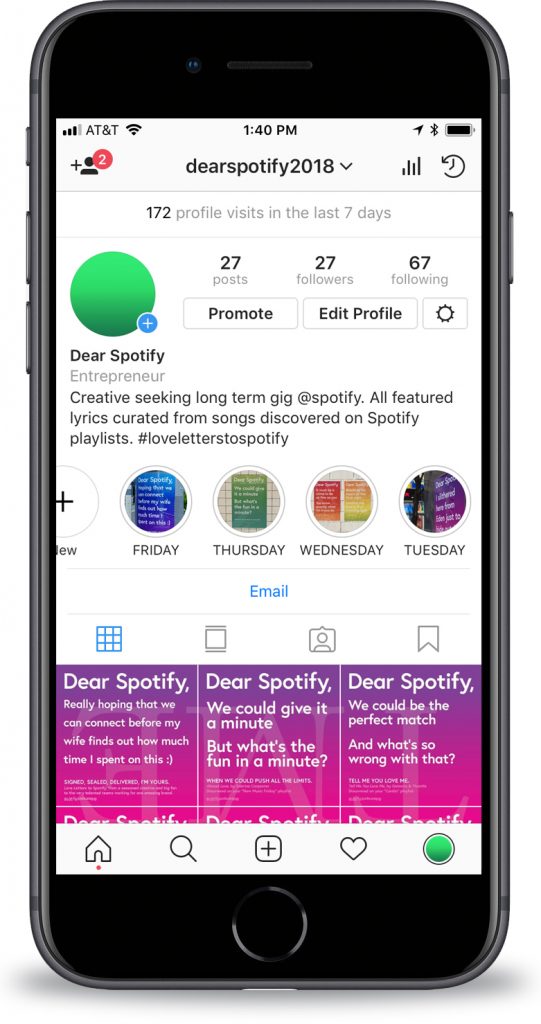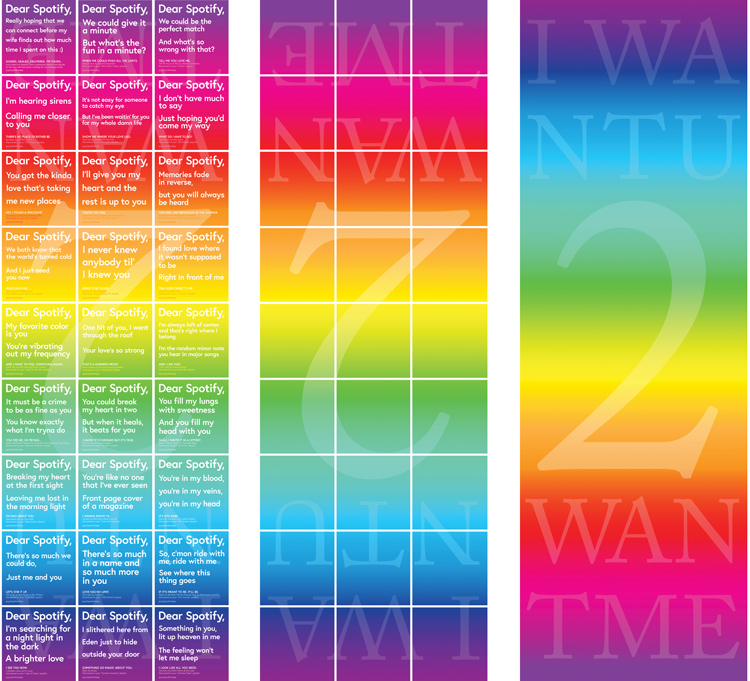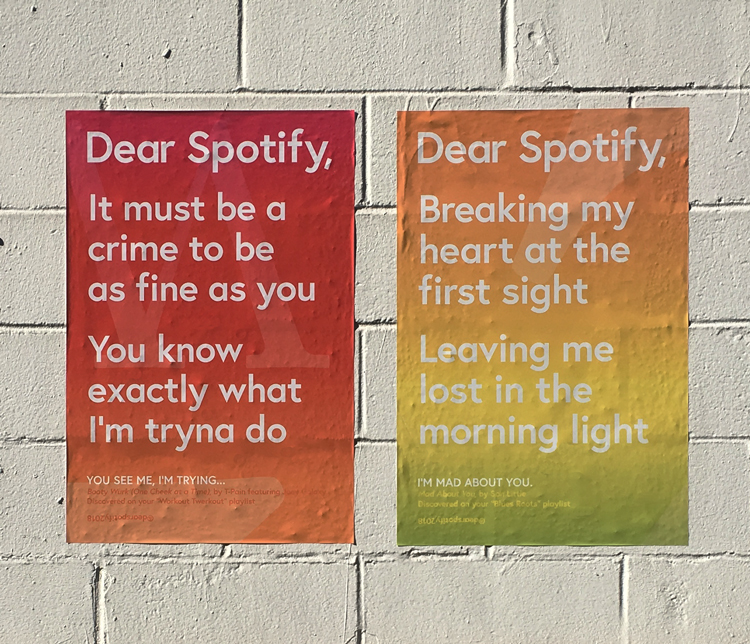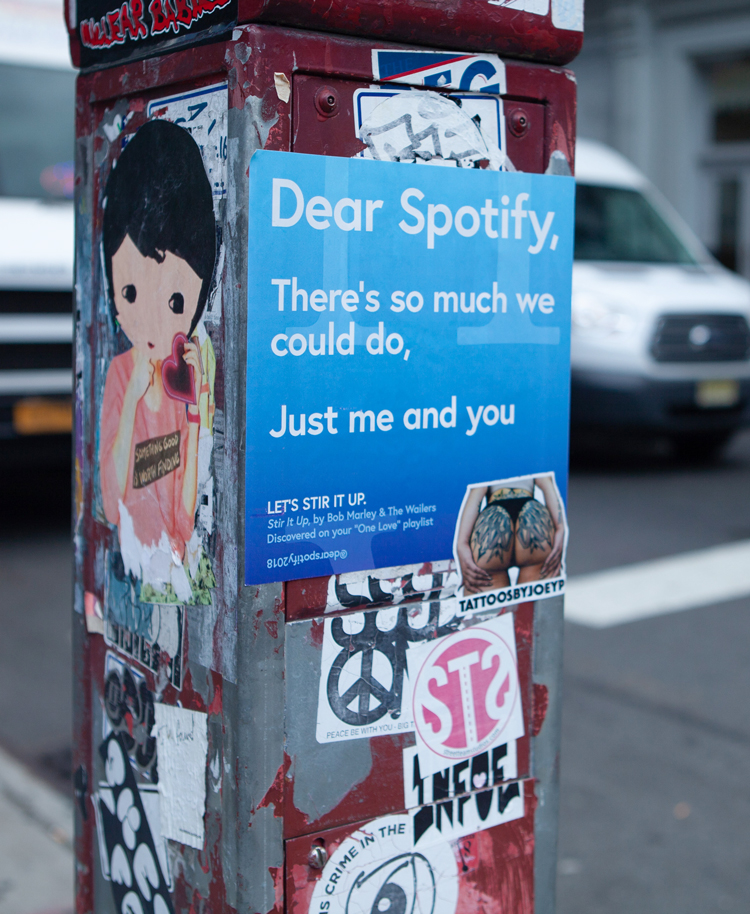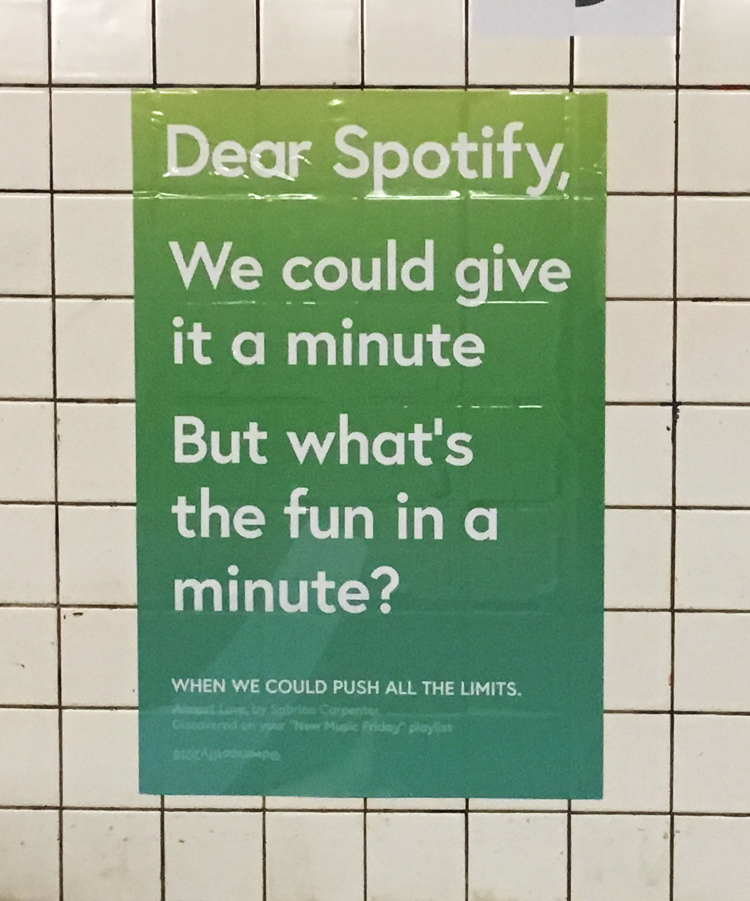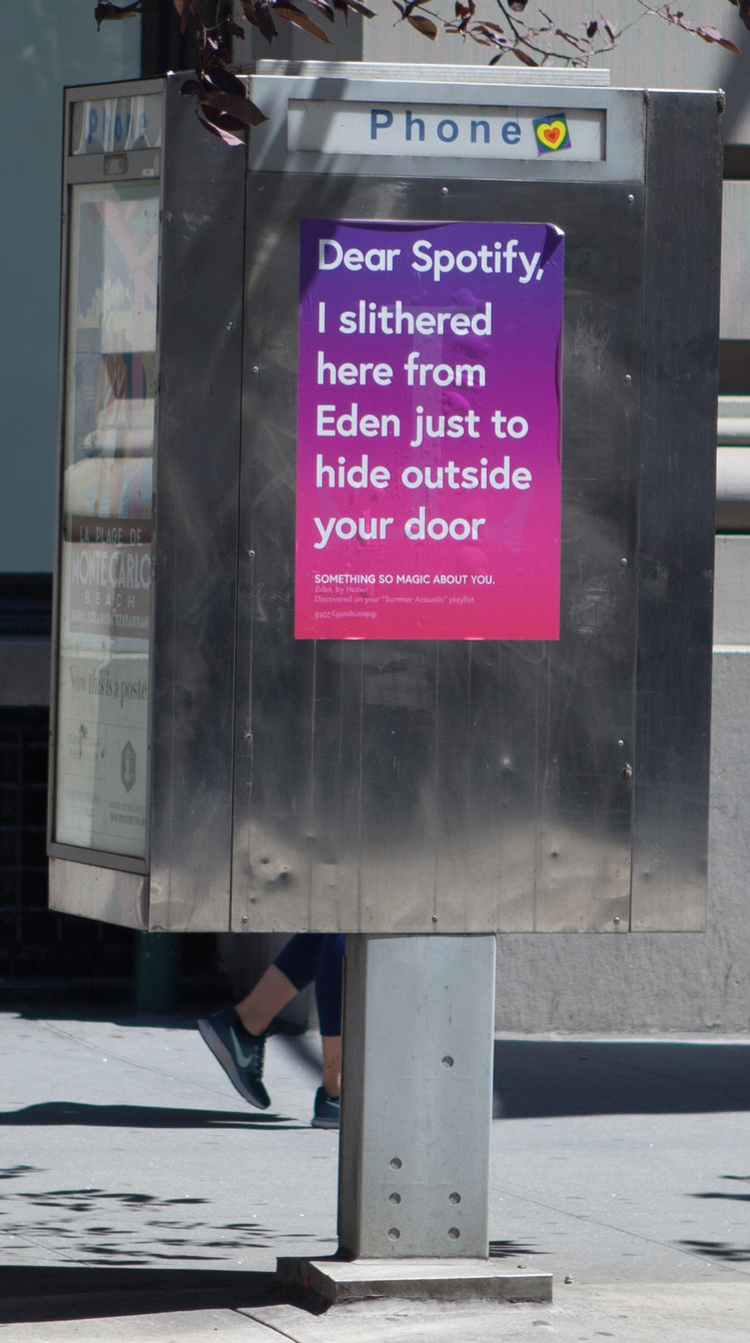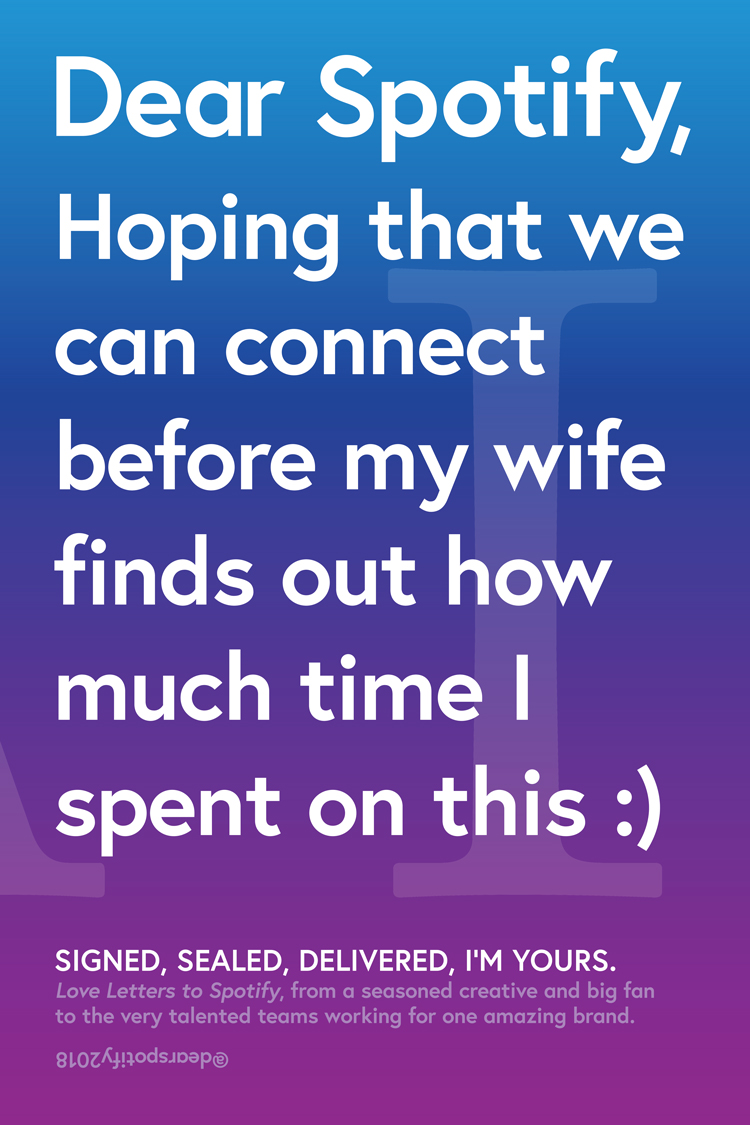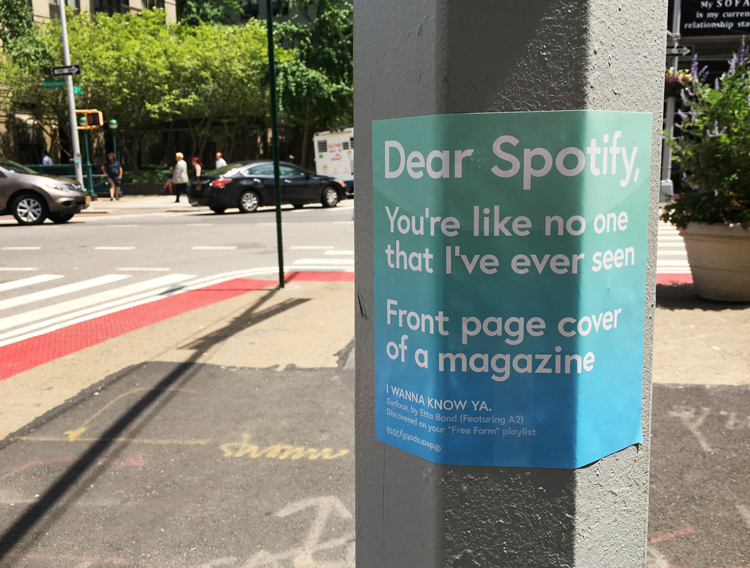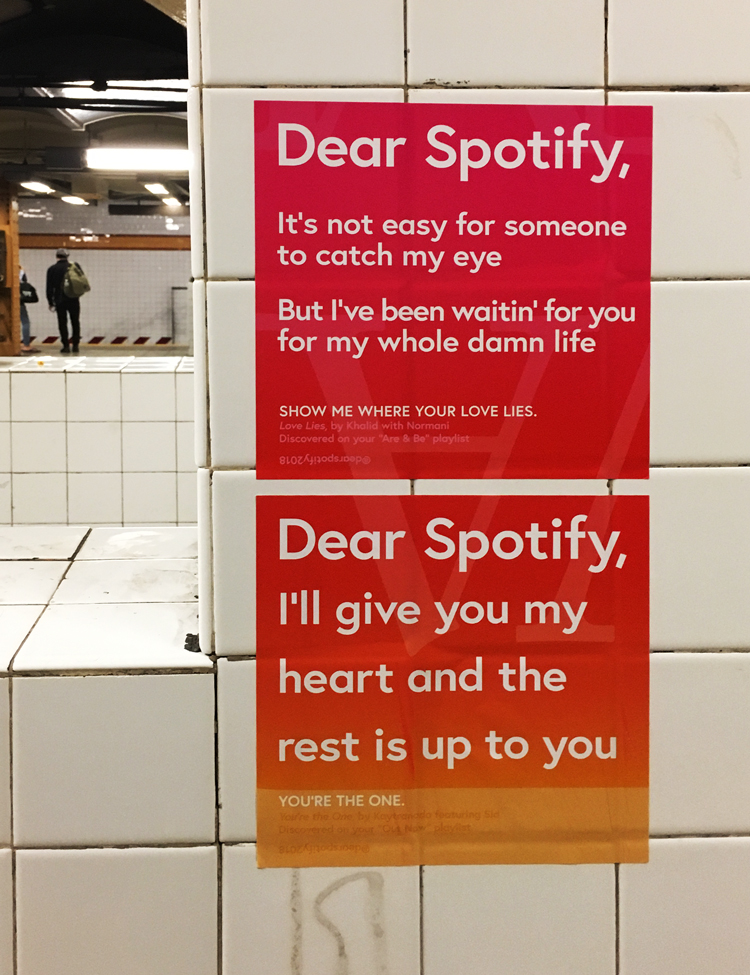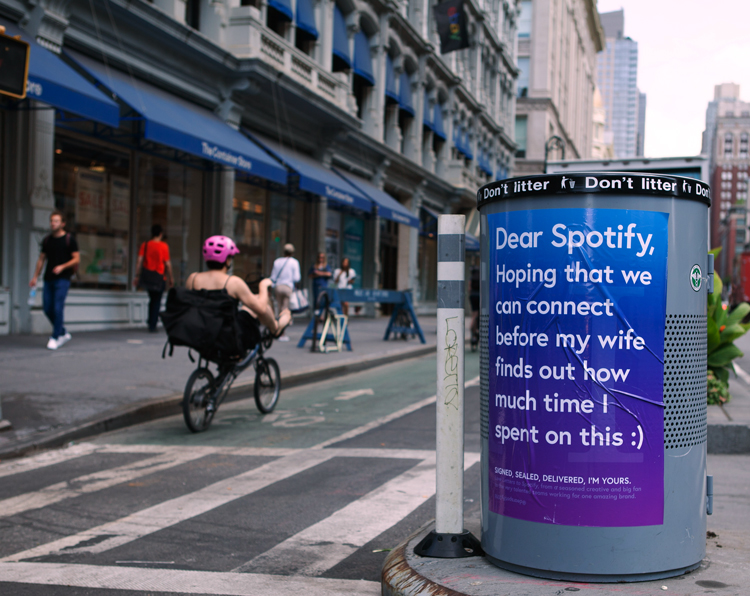 While it was important that I remain anonymous through the campaign,  primarily for legal reasons, I wanted to share a piece of information about myself in the final piece of creative(above and left). This would be the only one that didn't feature song lyrics, instead using the title of a Stevie Wonder song as my sign off – "Signed, sealed, delivered, I'm yours."