ESPN/First Take, April Fool's Fan Experience
Prompted by social media messaging from the First Take team, fans showed up at Times Square thinking that they were auditioning to be on the show. What they didn't know was that Skip Bayless and Stephen A. Smith, the hosts of First Take, were also going to be in the studio. The result was a lot of fun moments with Skip and Stephen meeting some of their biggest fans. As Creative Director, I worked with the producers to determine the ideal structural and graphic design of the "audition booth", ensuring that fans would be genuinely surprised and the cameras would catch every second from multiple angles. This originally aired on April 1, 2013 and continues to live on YouTube.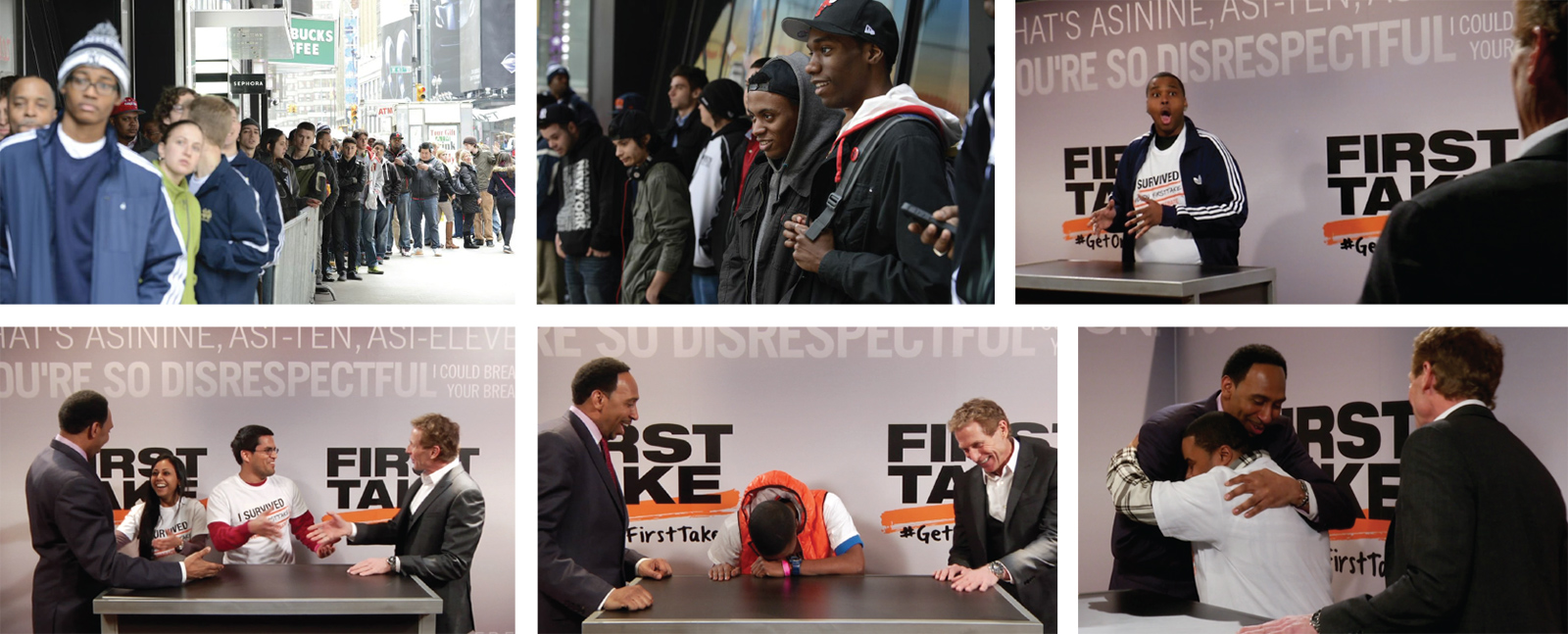 ESPN/First Take, Bumper Refresh
Looking to elevate the aesthetic of their bumpers to better align with the (largely )intelligent banter on their show, the First Take team brought me on to conceptualize and direct. We produced a shoot to capture fresh imagery that illustrated the creative and thoughtful process behind every show, providing fans a fun look through the production lens of the both the show and the new bumpers production. Very meta, indeed.