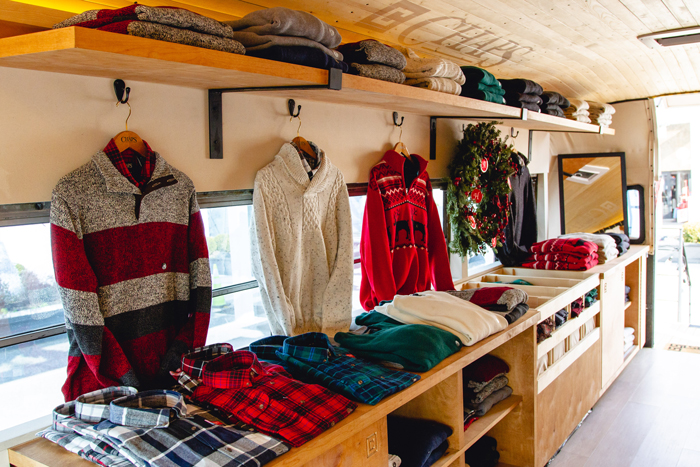 For CHAPS, a heritage Ralph Lauren brand that is currently only available through wholesalers, this Holiday pop-up drove brand awareness, engagement, and sales while simultaneously serving as an opportunity to test various markets and inform the viability of opening dedicated retail locations. Over the course of four weeks the bus traveled to Boston, Philadelphia, Washington D.C. and New York, spending four days in high traffic retail locations at each stop. Beginning in February, 2019, after an exterior wrap refresh, we'll be kicking off a new leg of the #ChapsRoadTrip tour in Atlanta at Super Bowl LIII.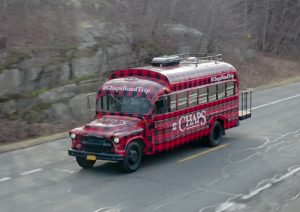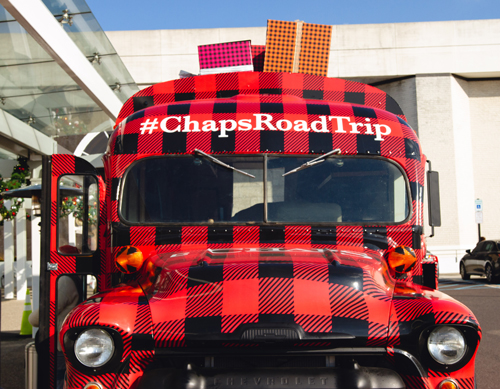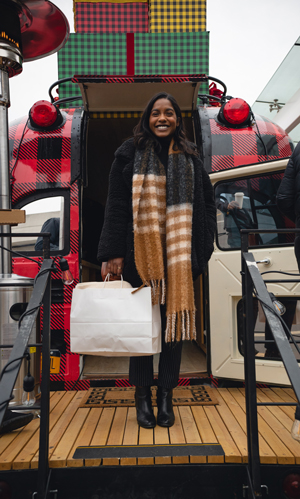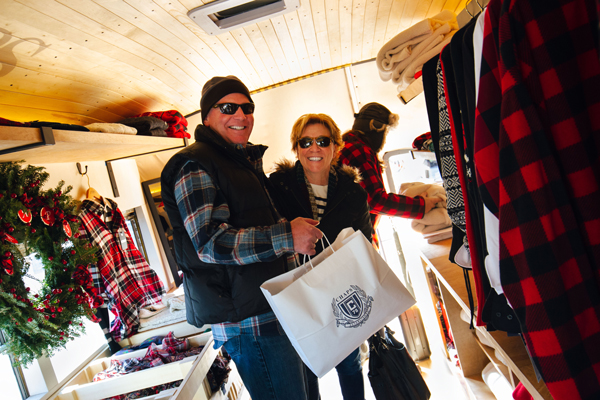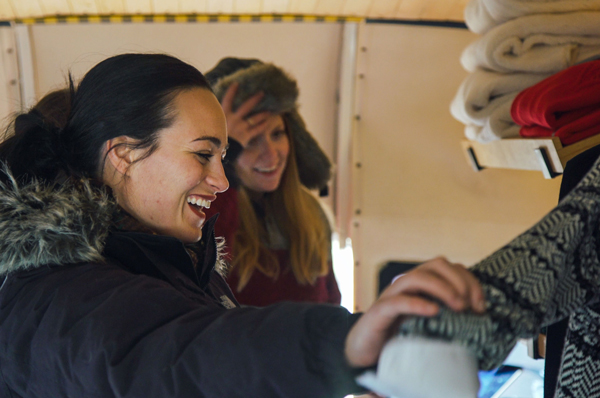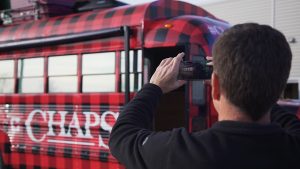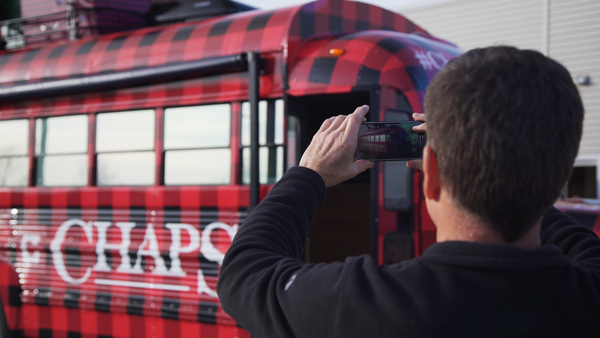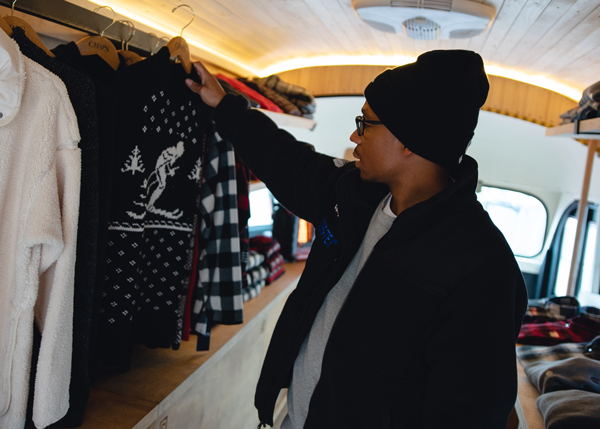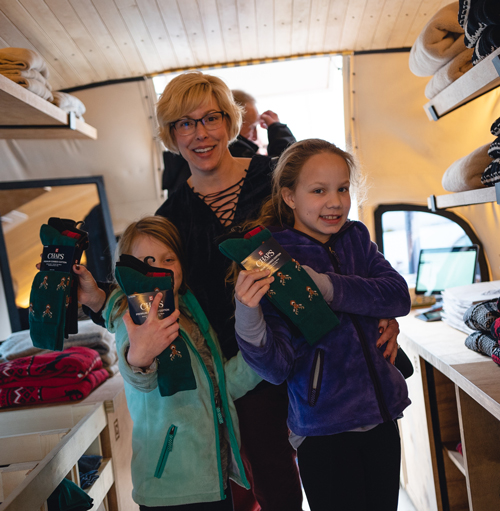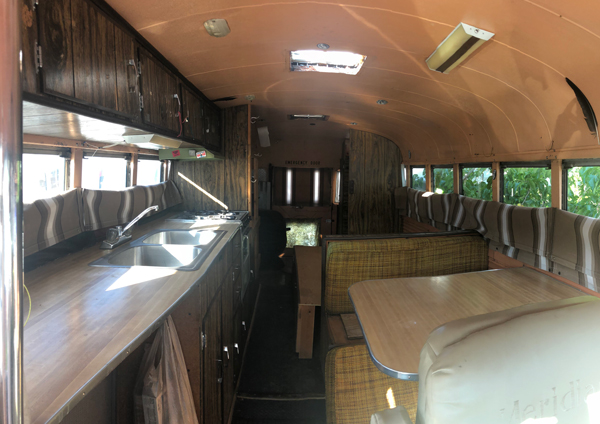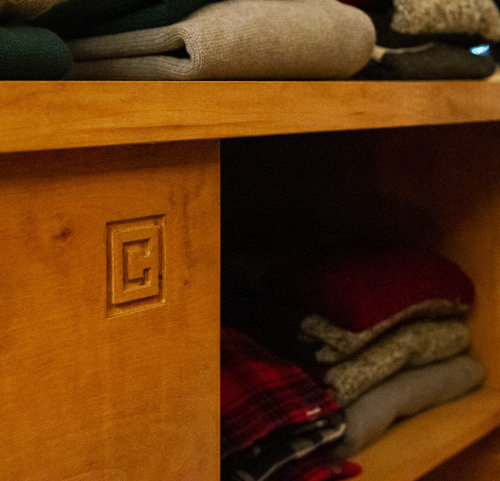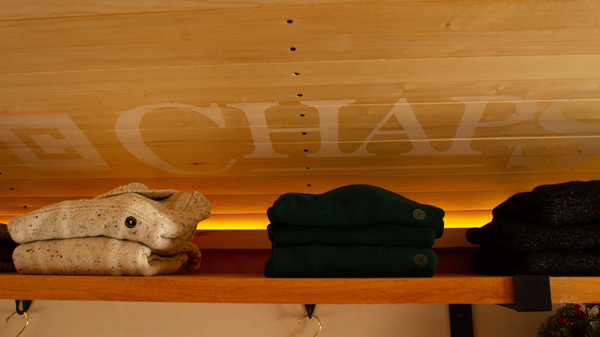 Serving as creative director and working with the talented production team at Good Company, we were able to purchase, ship, refurbish and radically customize this 1957 Chevy Superior Coach in a matter of weeks to hit the Holiday shopping season. The interior design was kept bright and contemporary with stretched high quality French 9oz natural canvas for the walls, custom built cabinetry and pine planks for the ceiling with a whitewash logo. Keeping with the Holiday spirit, we incorporated collapsible gifts on the roof and transformed the metal gate off of the rear into a small deck with heating lamps and Christmas lights. 
Structurally, the roof was raised 10 inches with 2 inch steel tubing to make up the trusses on each side. The power supply is provided by two 3K solar bank batteries by Humless which allow the bus to run independent of external power sources with the potential of attaching solar panels, which we plan to do in the Spring.